"I think in my nineteen years running an agency, there's been a few ups and downs, but 2020 has certainly been the most challenging."
Those were Piers' thoughts on the year at our annual wrap-up last Friday. Piers, along with Laurent and Gavin, formed Kyan in 2002 and have been co-founders and partners ever since. It's become somewhat of a Kyan tradition to gather the team together before we break for Christmas, to not only look back on the year just passed, but look to the year ahead.
This one was a little different, with much of our team tuning in via Zoom, and a small group gathered on the office bleachers. There was plenty to reflect upon, but this also presented a good opportunity for the founders to share with the team a 're-shaped' Kyan. A Kyan fit for 2021.
Here's a lowdown…
Getting the balance right, and rocking remote
It goes without saying that as we started to feel the shockwave of lockdown and the wider pandemic, our staff were our number one priority. But on top of this, we needed to carefully balance safety, wellbeing and a full switch to remote with continuing to fully service our clients. We've covered much of this already in our 'New Kyan era' blog, and even nine months on, we are still surprised just how easily we were able to switch the entire company to remote working, no doubt thanks to the technology that we use and the agile methodology we've adopted.
So, clients. No matter how big or small, pandemic or no pandemic, we set our standards pretty high, not only with existing clients, but new business too. That's why we were so pleased to land a number of big wins, including Motorpoint, an online car retailer, and Baking Mad, a thriving baking community and part of Associated British Foods. We also continued our brilliant and transformative work with LW Theatres, Andrew Lloyd Webber's family of seven London theatres, and Electro Rent, a global provider of testing equipment. And of course, the Kyan staples, Sage and Canada Life.
Extending the love beyond clients, our partnerships flourished too. We were delighted to become a Kentico Kontent Premium Partner and see Kyan Solutions Architect, Tom Marshall, pickup 'Talk of the Day' at Kentico's superb Horizons event. You can catch up on Tom's great talk right here.
New faces
There was no shortage of new starters joining Team Kyan throughout the year. We welcomed Charlotte Bell, Client Partner and outdoors addict and Scott Matthewman, Senior Software Engineer and passionate performing arts aficionado. We also appointed a new Head of Marketing, Rebecca Brennan, who you can read more about here.
It doesn't stop there, though. Kyan are expected to hire for 10-15 new positions next year, some of which are already open. Are you our next QA Engineer, React Developer or Ruby on Rails advocate? Check out our careers page.
Staying social with Zoom, Miro and Slack
Slack was already a staple app at Kyan HQ. In fact, 'Lockdown Day' was our busiest Slack day in history, with 3,297 messages being sent between staff and clients. So naturally, it became an indispensable tool for keeping us all connected as we became distributed. To keep things fun and friendly, we hosted a number of interactive Slack-based challenges that the team could get involved in from home, including artwork challenges, quizzes and competitions.
It's not all fun and games, though. We love our varied events programme, whether small local-level breakfast meetups, or big bustling conferences. Of course, there was none of that from March this year. Whilst it was heartbreaking to postpone our events such as Toast, Campus and WXG, we were able to transition pretty swiftly to virtual workshops, welcoming over 500 online attendees who learned all about design sprints, problem framing and working with agile across just a few months.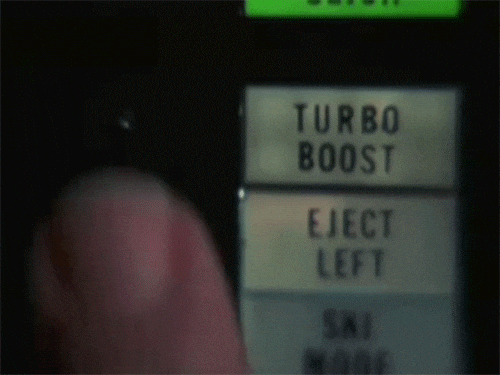 Looking forward to 2021
As we said earlier, this year has been a test of our wits but has really enabled us to double-down on things like our foundations, values and goals. The reconfiguration of our agency compass gives us a solid direction for 2021. As we grow, welcome new clients and staff alike to the team, and realise that this 'new normal' is now just 'normal', it felt right to solidify this adjusted way of working with a refreshed set of benefits.
In 2021, a Kyan employee can work from anywhere in the UK, as long as they are able to get to the office within 24 hours notice. We extended our staff holiday to 30 days, and allocated a 'work from home' budget, which can be spent on a comfier chair or perhaps some improved lighting. We also adjusted our hours to better suit parents with childcare commitments, or those who just wanted a bit more flexibility to accommodate chores or important PlayStation 5 releases.
But as a strange man once said, all work and no play makes Jack a dull boy. So we're approaching our social calendar a little differently next year too. Sadly, we can't just pop to the pub or throw a party like we used to. Instead, we're going for slightly bigger excursions such as hikes, surfing weekends, ghost walks, and bike rides, as well as virtual experiences like remote beer tasting and remote wine and cheese club.
Making Kyan a great place to work has been our goal from day one, and we were chuffed to be recognised for that in 2019, being named as Surrey Business Awards' Employer of the Year. We want to build on that success next year, and have set our sights on Campaign's Best Places to Work 2021 and ultimately The Sunday Times 100 Best Companies to Work For. We're also keen to expand our trophy cabinet, and we're already working hard on our entries for Econsultancy and The Drum.
Against all odds
We'll be honest – 2020 has been a trying time, and come 2021, Kyan will be a very different place to how things were at our last end of year wrap-up, December 2019. But we feel we've progressed for the better. We've adjusted to change, we've listened to feedback, we've stayed positive, but most of all, we've remained true.
Whilst so much has changed around us, we've stuck to our values and our beliefs, and we're looking forward to entering our twentieth year with a strong team, brilliant clients, and a great, collaborative culture.
---
Want to be a part of it? Join us.
We are Kyan. A technology agency powered by people.